CRM consulting: CRM is one of the basic tools for digitizing your business processes. The success of your business depends on your company's ability to create value in customer relationships.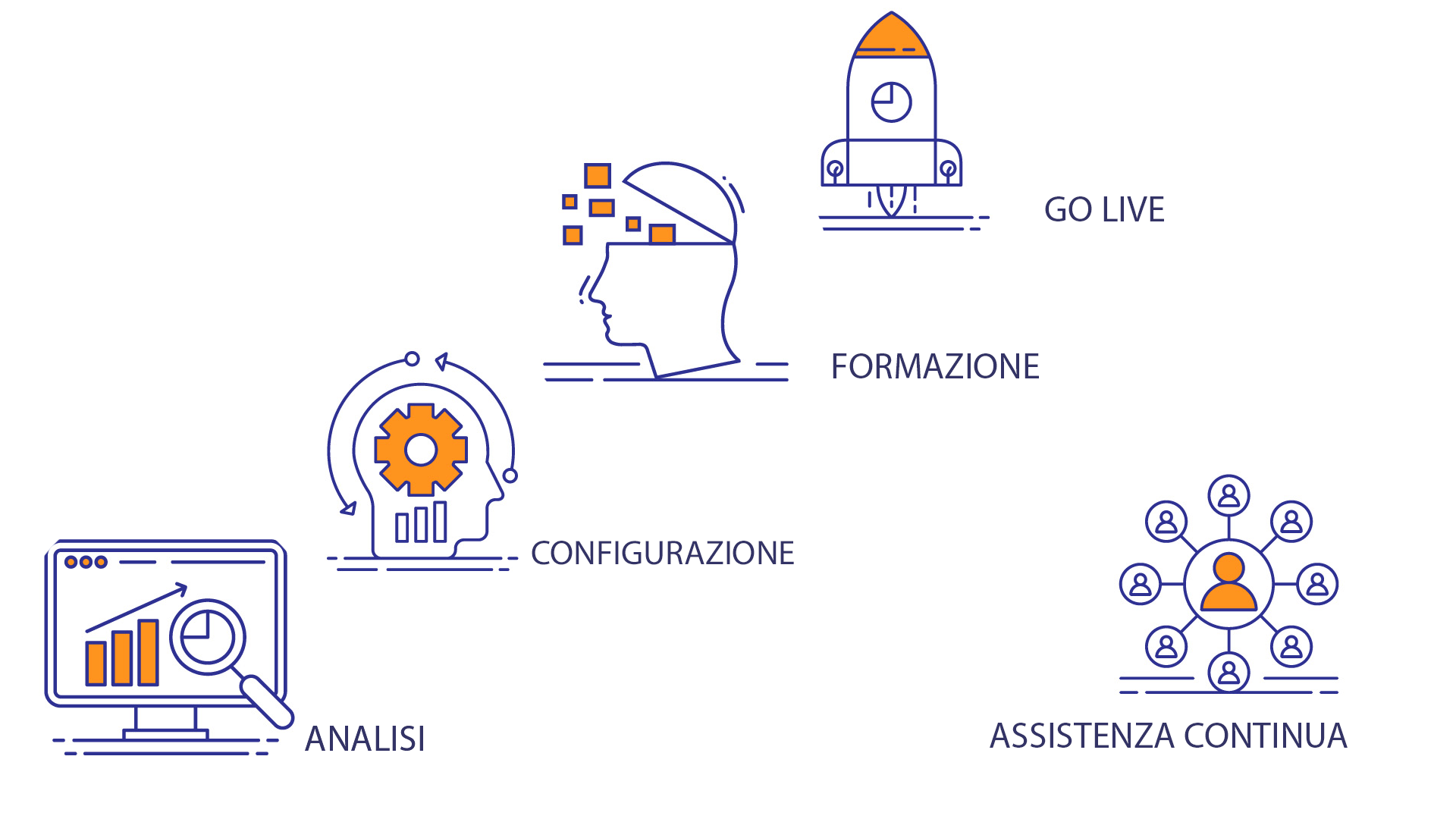 How can a software dedicated to Customer Relationship Management create concrete value?
CRM consultancy for the success of your business
CRMpartners consultants help your company improve customer relationship processes. These are interventions that follow your team step-by-step along the path of growth, according to a logic of analysis – implementation – evaluation of the first results – training and adaptation.
Personalized CRM consulting
What distinguishes CRMpartners from other consultants is the highly personalized approach: there is no standardized digital tools implementation process, because each company has its own specific internal processes, its criticalities, its potential to create value through the relationship with your customers: understanding all of this in the best possible way means using the most efficient and fastest strategies possible. Our projects are characterized by well-defined timing, clear prices and planned steps in which the staff of your company is constantly accompanied and trained.
Zoho Corporation is the cloud solutions company that has chosen us as a premium partner for Italy!
What is CRM?